Opus chronographicum orbis universi a mundi exordio usque ad annum 1611, volume 1 (Antwerp, 1611), completed in 1569 but not published until 1611.

Petrus Opmeer (1526–1594) was a Dutch Catholic historian and controversialist. According to his biographer Valerius Andreas, Opmeer was a friend of "painters, sculptors and architects", including Maarten van Heemskerck, Pieter Aertsen, Willem Danielsz van Tetrode, Frans Floris, Antonis Mor and Philip Galle.

Petrus was born in Amsterdam on 13 September 1526, the son of Pieter van Opmeer and Maria van Akersloot. Throughout his life he demonstrated a great love of learning, and had the family resources to pursue his interests. He was initially educated in Amsterdam at the school run by Alard van Amsterdam and Nicolaas Cannius, spent time in Leuven, and went to Tournai to learn French and mathematics. At the age of 19 he married Sophia Sasbout, and went to Delft to study Greek with Petrus Resenius, rector of the Latin school. He was studying civil and canon law at Leuven University when the Dutch Revolt broke out, prompting him to switch to theology.
After the murder of Cornelis Musius, Opmeer offered his services to the Army of Flanders, and was appointed secretary to the Council of War by Francisco de Valdez. After the Siege of Leiden he returned to his native Amsterdam until the city was lost to the rebels in 1578 and Catholic worship was prohibited. He then moved to Delft and lived there the rest of his life, dying on 4 November 1594 and being buried in the Oude Kerk. His son, Petrus Opmeer the Younger, published a number of his writings posthumously.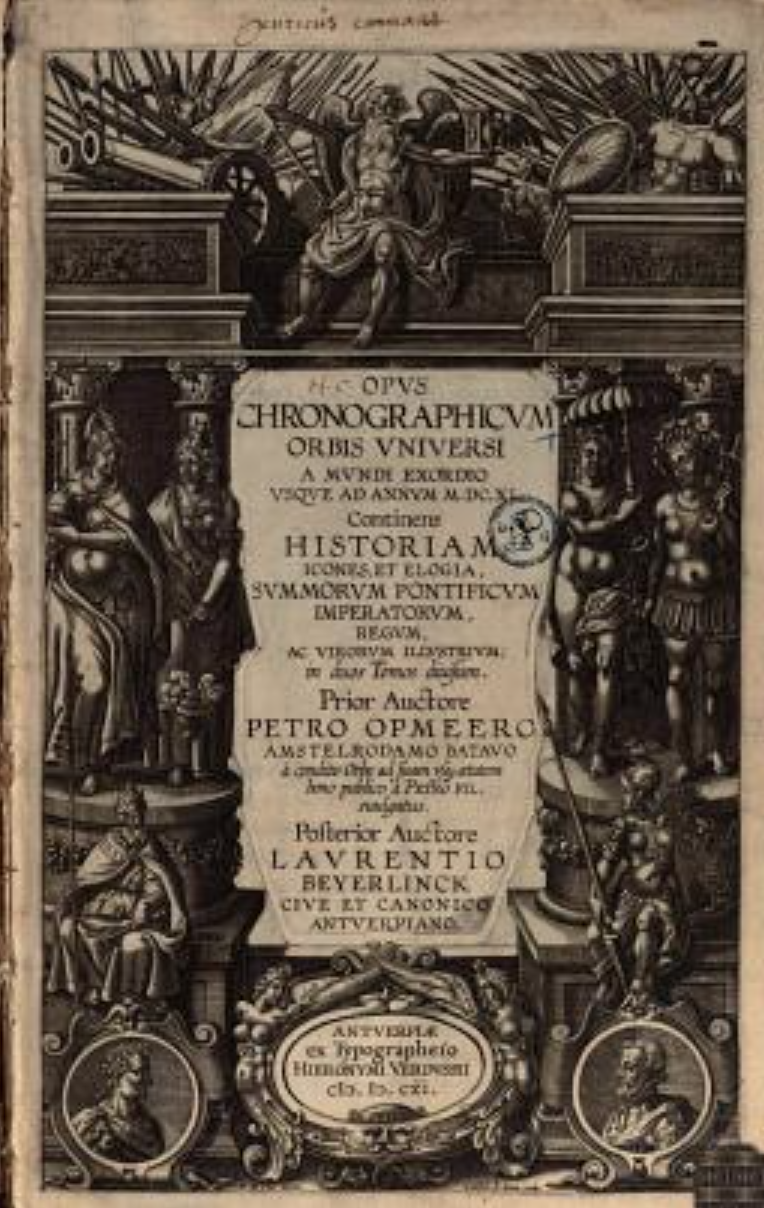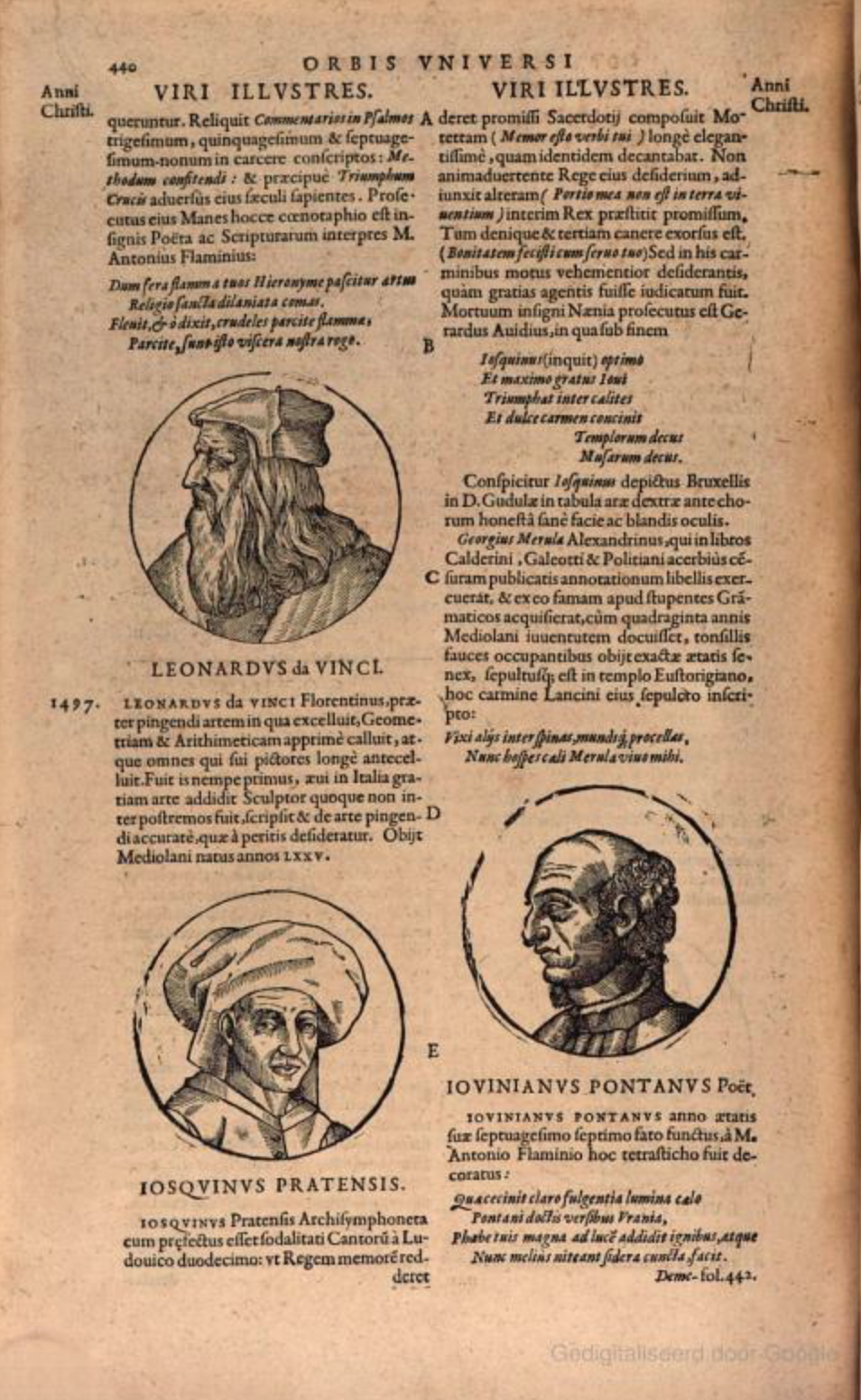 Discovered documents reveal that the well-known woodcut of Josquin was almost certainly copied from a panel portrait in oil that once stood in the church of Ste Gudule, Brussels (see Haggh, 1994). Petrus Jacobi (d 1568), a canon of Ste Gudule, owned a portrait of Josquin that may have been painted while the composer was still alive. Jacobi directed in his will that this portrait should be included as one side panel of a triptych that would feature St Peter in the central panel and Jacobi himself on the opposite side; this altarpiece was to be placed near Jacobi's tomb in Ste Gudule. The portrait was installed in 1569, the year after Jacobi's death, but only a decade later Protestant iconoclasts destroyed the images in the church. In the Opus chronographicum, completed in 1569 but not published until 1611, Petrus Opmeer singled out the portrait of Josquin in Ste Gudule on which he based his woodcut of the composer, and approvingly referred to Josquin's 'truly virtuous face and attractive eyes' Patrick Macey

Woodcuts Opus chronographicum orbis universi a mundi exordio usque ad annum 1611, volume 1 (Antwerp, 1611).& Paintings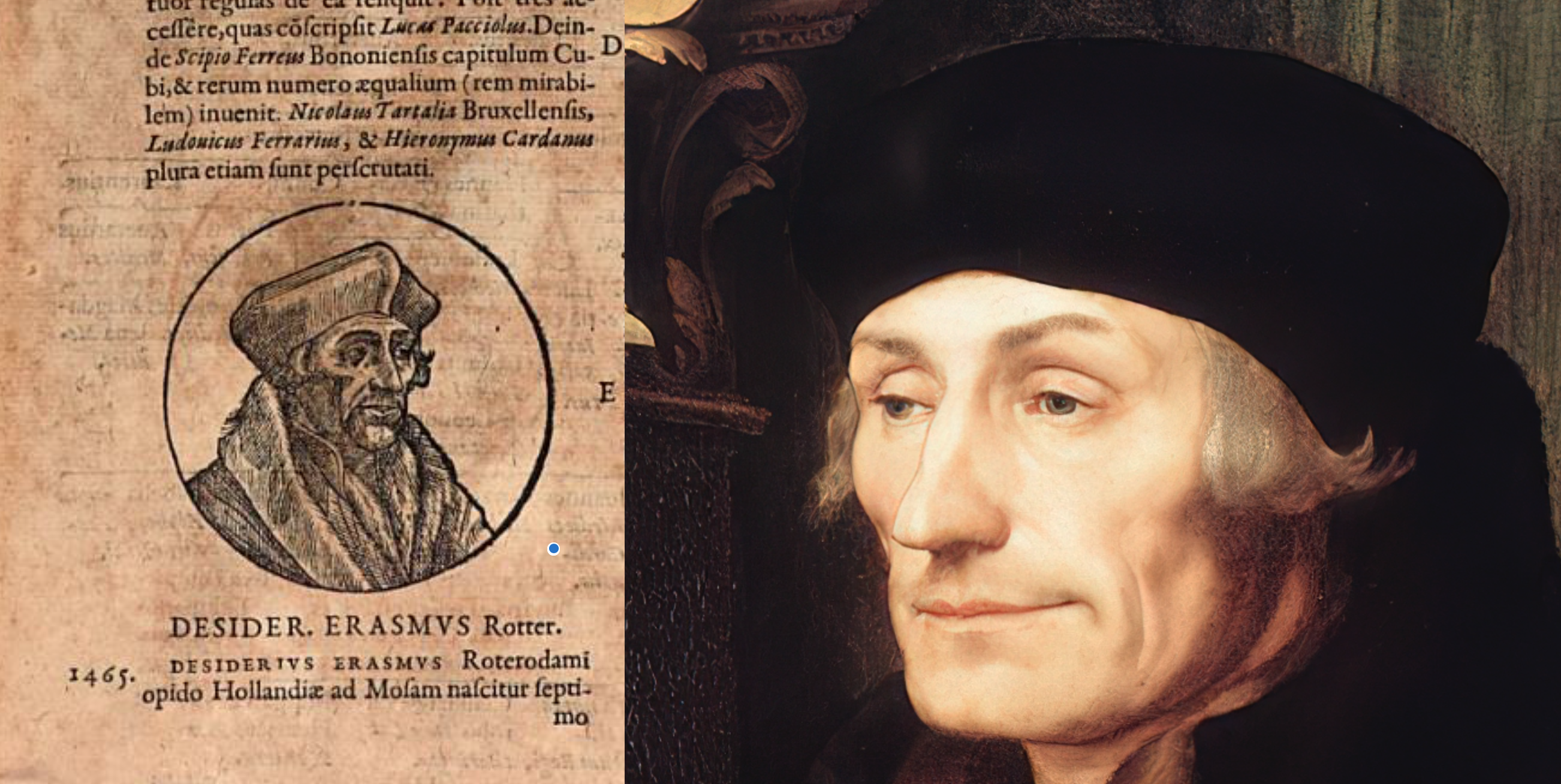 Identity of sitter and artist?-painting Musée du Louvre - Josquin??

VIDEO about this subject - Josquin adieu mes amours