CANTIGAS DE SANTA MARIA - ALFONSO X EL SABIO

CANTIGAS DE SANTA MARIA SOLO VIHUELA - ALFONSO X EL SABIO



Florence Cantigas de Santa Maria

Alfonso X of Castile (1221–1284) earned the epithet "the Wise" for fostering one of the most learned and cosmopolitan courts in medieval Europe as well as for being an intellectual himself. Alfonso was interested in science, astronomy and astrology in particular, and was also a prolific author of Galician poetry. The Cantigas de Santa María or "Canticles of Holy Mary" are one of numerous works commissioned by Alfonso and many may have been written by him. Consisting of 420 poems dedicated to the Virgin Mary, it is one of the largest surviving collections of medieval monophonic music. The codex stored in Florence's Biblioteca Nazionale Centrale under shelf mark MS b.r. 20 is one of only four surviving manuscripts containing the work and is richly illuminated with 500 narrative vignettes, which depict a vast array of human typology in Spain during the 13th century.

An Incomplete Masterpiece
This manuscript was intended to be a continuation of El Escorial Ms T.j.1 and is a fascinating "work in progress": although room has been carefully set aside for the notation and all staff lines are already drawn, none of the musical notation was copied. While most of the miniatures are complete, there are many intriguing examples of incomplete faces and details that provide a wonderful glimpse into manuscript production. It is written in Galician-Portuguese, which was en vogue at the Castilian court at the time, and Alfonso had spent much of his youth in Galicia. The manuscript was likely created in the early 1280's and may have been left unfinished because the King died in 1284 and left his kingdom in a state of civil war, thus leaving the manuscript without a patron.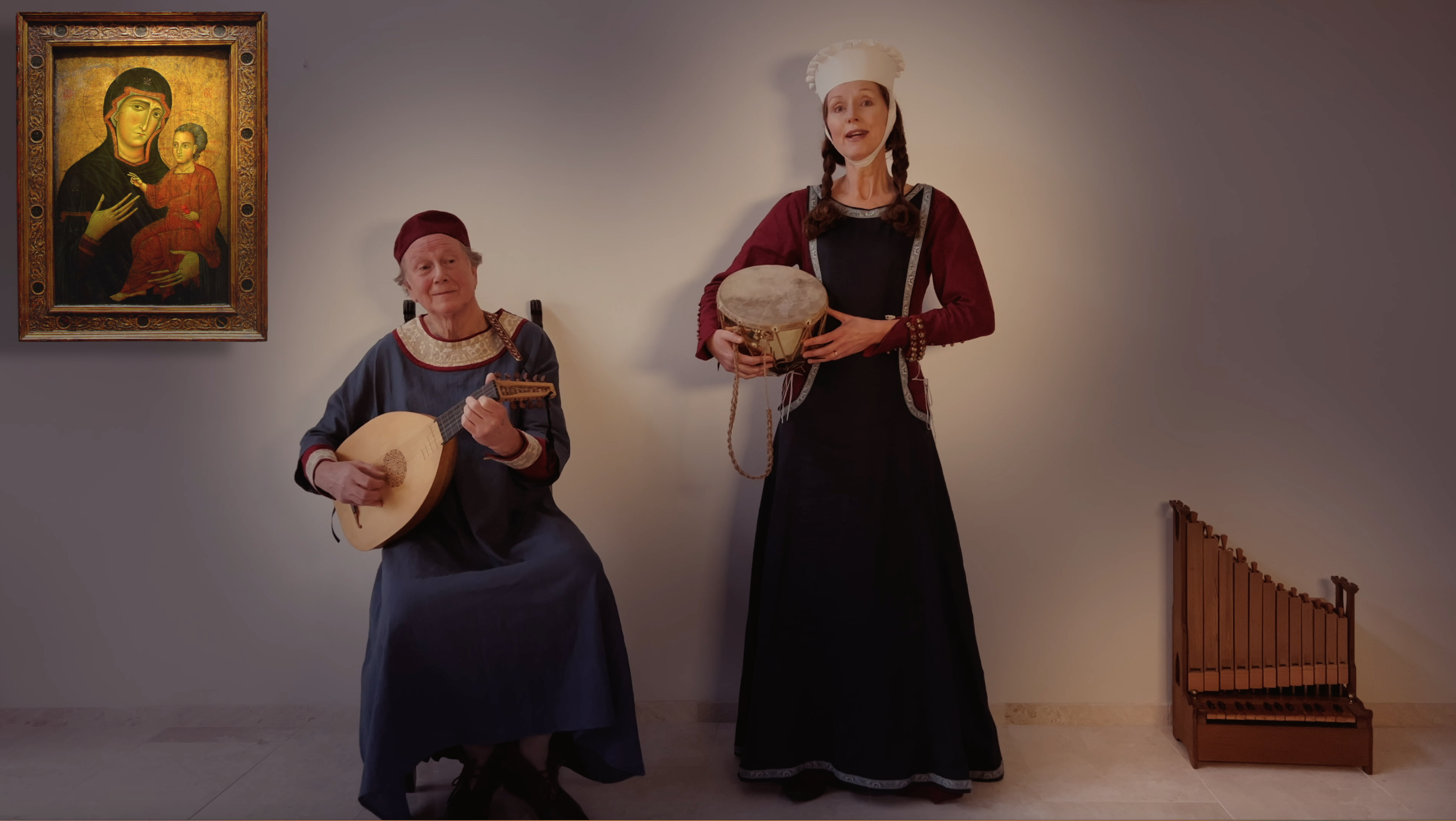 The Cantigas are preserved in four manuscripts:
To

(

códice de Toledo,

Biblioteca Nacional de España, MS 10069)

T

(Biblioteca de El Escorial, MS T.I.1)

F

(

códice de Florencia,

Florence

,

Biblioteca Nazionale, MS b.r. 20)

E

(

códice de los músicos,

Biblioteca de El Escorial MS B.I.2)
Hans Meijer - vihuela