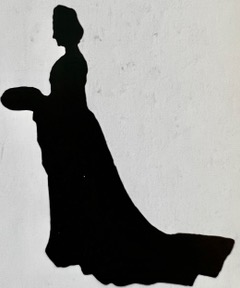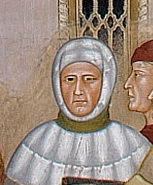 PETRARCA & LAURA VIDEO (coming soon)


Because Petrarch traveled widely and maintained a lively and varied correspondence, he was bound to have crossed paths with the oral poets of his day. This should not surprise us, for orality and performance were components of Petrarch's literary experience.
According to his contemporary biographer, Filippo Villani, Petrarch " played the lira admirably ("Doctus insuper lyra mire crevit"). His voice was sonorous and full of charm and sweetness." Lira here is probably a Latin term for a lute, which was among the few possessions mentioned in his last will, perhaps because it played a role in his creative process as a poet. He apparently sang his sonnets as he revised them, no doubt relying on the lute for support, as he did at other times "to lighten the labor of study."

Petrarch's will (dated 4 April 1370) leaves 50 florins to Boccaccio "to buy a warm winter dressing gown"; various legacies (a horse, a silver cup, a lute, a Madonna) to his brother and his friends; his house in Vaucluse to its caretaker; for his soul, and for the poor; and the bulk of his estate to his son-in-law, Francescuolo da Brossano, who is to give half of it to "the person to whom, as he knows, I wish it to go"; presumably his daughter, Francesca, Brossano's wife. The will mentions neither the property in Arquà nor his library; Petrarch's library of notable manuscripts was already promised to Venice, in exchange for the Palazzo Molina. This arrangement was probably cancelled when he moved to Padua, the enemy of Venice, in 1368. The library was seized by the lords of Padua, and his books and manuscripts are now widely scattered over Europe. Nevertheless, the Biblioteca Marciana traditionally claimed this bequest as its founding, although it was in fact founded by Cardinal Bessarion in 1468.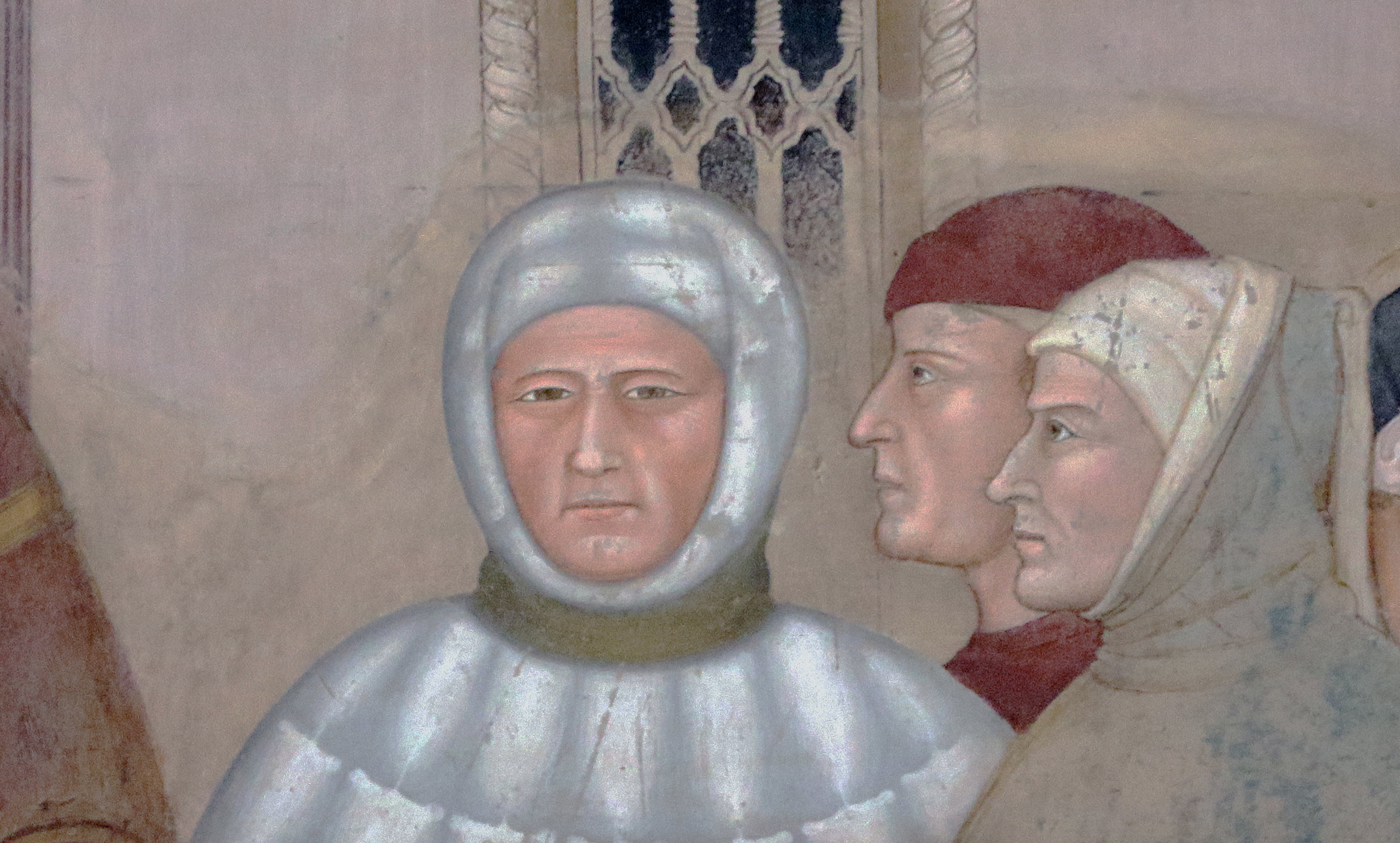 Francesco Petrarca

PETRARCA - ECCO LA PRIMA VERA : The Way of Salvation fresco is in the Spanish Chapel (Cappella Spagnuolo, or Guidalotti Chapel, after the patron) of the Spanish chapel. ECCO LA PRIMA VERA - FRANCESCO LANDINI


Paula Bär-Giese - kettle drum
Hans Meijer - 4 course guitar

Sala Capitolare Florence - Andrea di Bonaiuto 1365-1367


Sala Capitolare Florence - Andrea di Bonaiuto 1365-1367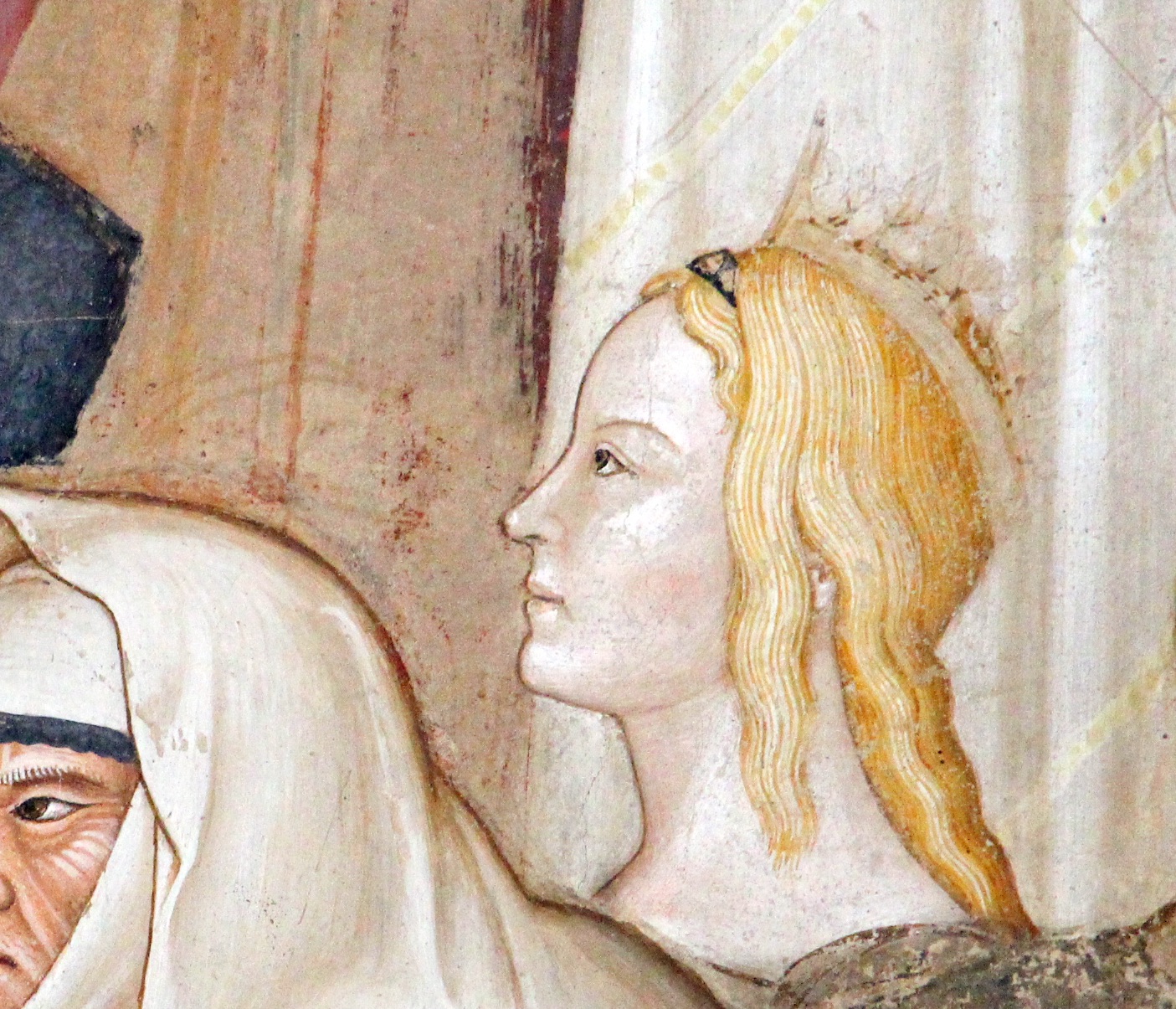 Laura de Noves



Francesco Petrarca Avignon April 6th 1327 - 1330 en 1337 - 1340
Laura de Noves Avignon 1310 - 1348
Simone Martini Avignon 1339 - 1344


1327 April 6 Petrarch sees and falls in love with Laura, church of St. Claire,
Avignon.
1336 The Sienese painter Simone Martini visits Avignon; paints portrait of Laura at Petrarch's request

In 1337 he returned to Avignon and bought a small estate at Vaucluse to be near his dear Laura. Here for the next three years he wrote numerous sonnets in her praise. Petrarch's Canzoniere (Songbook) is the lyrics to her in the troubadour tradition of courtly love. They advanced the growth of Italian as a literary language. They also popularized this form of sonnet that is called Petrarchan sonnet.

1369 Begins building his house at Arquà.

Francesco Petrarca
Petrarca, (born July 20, 1304, Arezzo, Tuscany [Italy]—died July 18/19, 1374, Arquà, near Padua, Carrara), Italian scholar, poet, and humanist whose poems addressed to Laura, an idealized beloved, contributed to the Renaissance flowering of lyric poetry. Petrarch's inquiring mind and love of Classical authors led him to travel, visiting men of learning and searching monastic libraries for Classical manuscripts. He was regarded as the greatest scholar of his age.

Petrarch's father, a lawyer, had been obliged to leave Florence in 1302 and had moved to Arezzo, where Petrarch was born. The family eventually moved to Avignon (1312), in the Provence region of southern France, the home of the exiled papal court, at which an Italian lawyer might hope to find employment. Petrarch's first studies were at Carpentras, France, and at his father's insistence he was sent to study law at Montpellier, France (1316). From there he returned to Italy with his younger brother Gherardo to continue these studies at Bologna (1320). But already he was developing what, in a later letter, he described as "an unquenchable thirst for literature."
Petrarch's earliest surviving poems, on the death of his mother, date from the Montpellier and Bologna period, though like all Petrarch's work they were heavily revised later. Meanwhile, his knowledge and love of the Classical authors increasing, he made his acquaintance with the new vernacular poetry that was being written. After his father's death, in 1326, Petrarch was free to abandon his law studies and pursue his own interests. Returning to Avignon, he took minor ecclesiastical orders and entered the household of the influential cardinal Giovanni Colonna. Petrarch enjoyed life in Avignon, and there is a famous description of him and his brother as dandies in its polished courtly world; but he was also making a name there for his scholarship and the elegance of his culture.

As well as a love of literature, Petrarch also had during his early youth a deep religious faith, a love of virtue, and an unusually deep perception of the transitory nature of human affairs. There now followed the reaction—a period of dissipation—which also coincided with the beginning of his famous chaste love for a woman known now only as Laura. Vain attempts have been made to identify her, but Petrarch himself kept silent about everything concerning her civil status, as though he thought it unimportant.
On 6 April 1327,after Petrarch gave up his vocation as a priest, the sight of a woman called "Laura" in the church of Sainte-Claire d'Avignon awoke in him a lasting passion, celebrated in the Rerum vulgarium fragmenta ("Fragments of Vernacular Matters"). Laura may have been Laura de Noves, the wife of Count Hugues de Sade (an ancestor of the Marquis de Sade). There is little definite information in Petrarch's work concerning Laura, except that she is lovely to look at, fair-haired, with a modest, dignified bearing. Laura and Petrarch had little or no personal contact. According to his "Secretum", she refused him because she was already married. He channeled his feelings into love poems that were exclamatory rather than persuasive, and wrote prose that showed his contempt for men who pursue women. Upon her death in 1348, the poet found that his grief was as difficult to live with as was his former despair. Later in his "Letter to Posterity", Petrarch wrote: "In my younger days I struggled constantly with an overwhelming but pure love affair—my only one, and I would have struggled with it longer had not premature death, bitter but salutary for me, extinguished the cooling flames. I certainly wish I could say that I have always been entirely free from desires of the flesh, but I would be lying if I did".

While it is possible she was an idealized or pseudonymous character—particularly since the name "Laura" has a linguistic connection to the poetic "laurels" Petrarch coveted—Petrarch himself always denied it. His frequent use of l'aura is also remarkable: for example, the line "Erano i capei d'oro a l'aura sparsi" may both mean "her hair was all over Laura's body", and "the wind ("l'aura") blew through her hair". There is psychological realism in the description of Laura, although Petrarch draws heavily on conventionalised descriptions of love and lovers from troubadour songs and other literature of courtly love. Her presence causes him unspeakable joy, but his unrequited love creates unendurable desires, inner conflicts between the ardent lover and the mystic Christian, making it impossible to reconcile the two. Petrarch's quest for love leads to hopelessness and irreconcilable anguish, as he expresses in the series of paradoxes in Rima 134 "Pace non trovo, et non ò da far guerra;/e temo, et spero; et ardo, et son un ghiaccio": "I find no peace, and yet I make no war:/and fear, and hope: and burn, and I am ice".
Laura is unreachable and evanescent – descriptions of her are evocative yet fragmentary.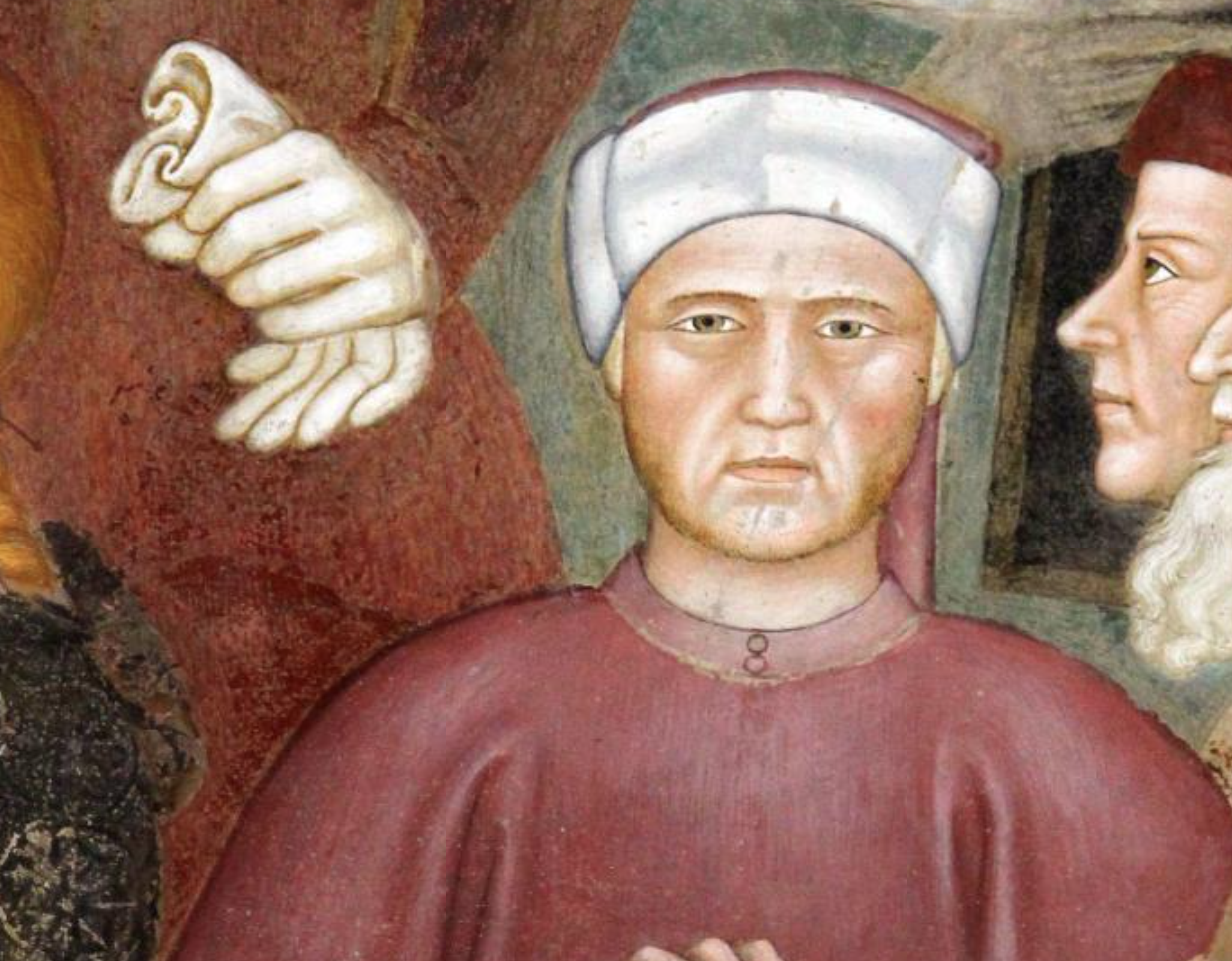 Bocaccio




Fiamette en Beatrice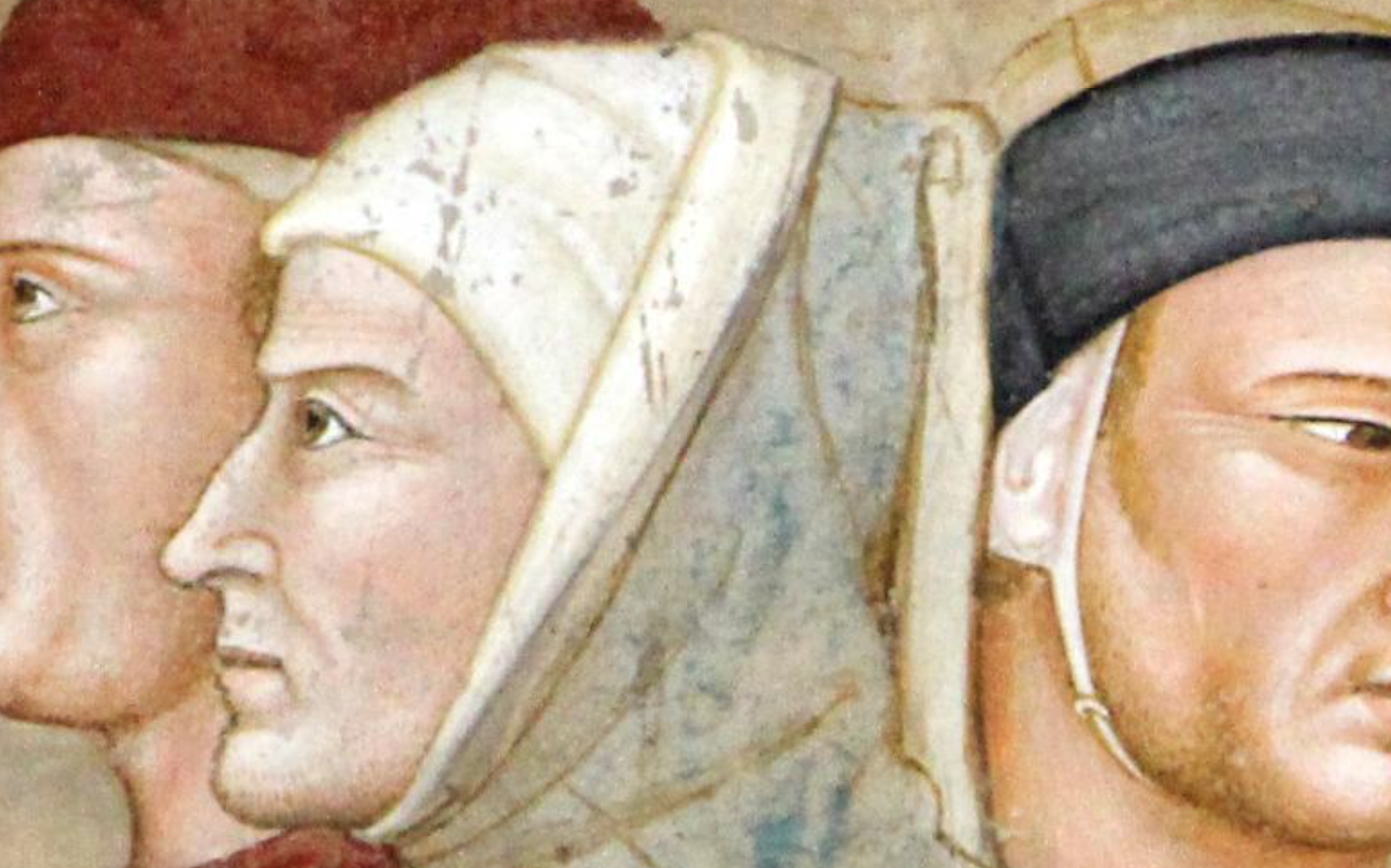 Dante



Simone Martini (1284-1344) painted the frontispiece to Virgile with various scenes around 1336, while both lived in Avignon. In friendship Petrarch also references Simone Martini in his Sonnet 77. This most famous painting, Petrarch's Virgil frontispiece, includes the imagined figure of Virgil himself writing: alma poetas, one of Petrarch's dear poets in Petrarch's two couplets.




Giorgio Vasari (1511-1574) was a painter and architect.

Giorgio Vasari | Lives of the Most Eminent Painters Sculptors and Architects

Simone Martini (1285-1344) and Lippo Memmi (d. 1357)

Simone Martini, Frontispiece to Petrarch's Virgil (c. 1336), illuminated manuscript, 29,5 x 20 cm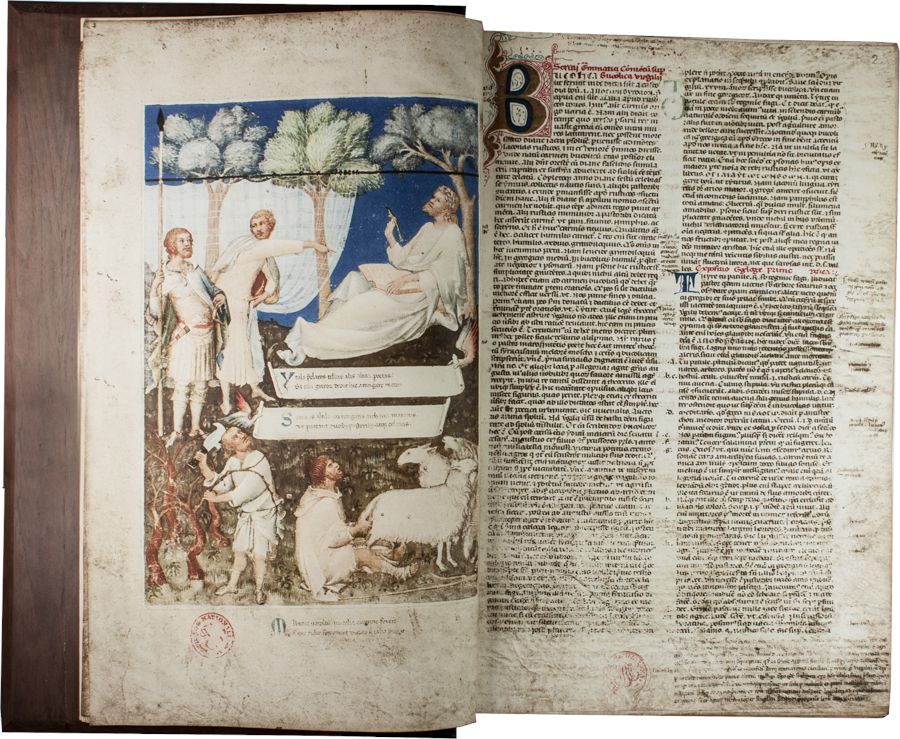 Simone Martini, Frontispiece to Petrarch's Virgil (c. 1336), illuminated manuscript, 29,5 x 20 cm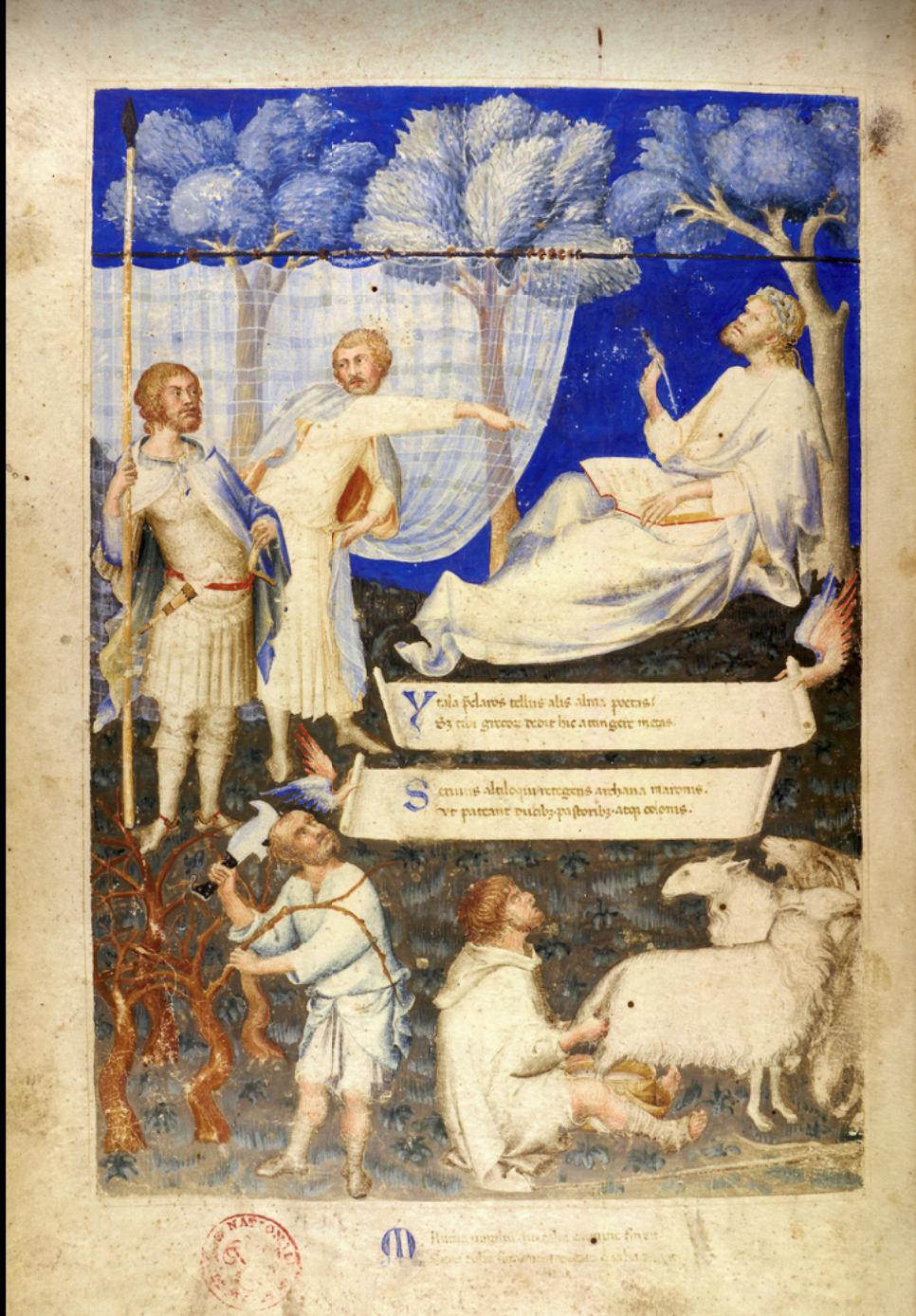 Simone Martini, Frontispiece to Petrarch's Virgil (c. 1336)

Simone Martini (c. 1284 – 1344) was an Italian painter born in Siena. Martini's brother-in-law was the artist Lippo Memmi.
Francis Petrarch became a friend of Simone's while in Avignon, and two of Petrarch's sonnets (Canzoniere 96 and 130) make reference to a portrait of Laura de Noves that Simone supposedly painted for the poet (according to Vasari).
Simone Martini first met Petrarch soon after arriving in Avignon to contribute to the decoration of the new papal palace in early 1336. The two men quickly struck up a friendly rapport. Only a few months later – in late summer or early autumn – Petrarch penned two sonnets suggesting that he had already commissioned Simone to paint a portrait of his beloved Laura. Although no trace of this work – if it existed – has survived, Petrarch was fulsome in his praise of Simone's artistry. Even if Polyclitus and all those who were famous in his art were to have looked for a thousand years, Petrarch claimed in Canz. 77, they would not have seen the smallest part of Laura's beauty. Indeed, Simone must have been in Paradise when he captured her likeness, Petrarch opined, for such a work could not be imagined here on earth, where the body is a veil to the soul, but only in Heaven. So skilful and lifelike was his portrait, in fact, that it actually intensified the pain of Petrarch's unrequited love. His only regret was that the portrait remained inanimate. If only it had been given voice and intellect along with form, Petrarch explained in Canz. 78, he might have been relieved of many sighs. Though Laura's image seemed humble and appeared to promise peace, even appearing to listen kindly when Petrarch spoke, it could not reply to his words. Truly, then, Pygmalion was happier, for at least his statue of Galatea came to life.
For many Renaissance commentators, Petrarch's encomium of Simone's artistry appeared to have been designed to redound to Laura's credit. If the portrait had been taken from life – as was generally assumed – Petrarch could hardly have admired Simone's capacity to capture Laura's divine countenance in carte without also celebrating the beauty of Laura's body and soul in reality. As Francesco Filelfo observed in the mid-1440s, the two went hand-in-hand. It was, he argued, Petrarch's intention to praise 'together with the beauty of the Lady Laura the talent and art of Master Simon of Siena, the most renowned painter of the age, who had depicted [Laura] from life, the said lady being visible to Master Francesco in Avignon.'

Simone Martini (1284-1344) painted the frontispiece to Virgile with various scenes around 1336, while both lived in Avignon. In friendship Petrarch also references Simone Martini in his Sonnet 77. This most famous painting, Petrarch's Virgil frontispiece, includes the imagined figure of Virgil himself writing: alma poetas, one of Petrarch's dear poets in Petrarch's two couplets.


Benedict XII (ca. 1334-1342) was a key figure of the Avignon papal court, renowned for rooting out heretics and distinguishing himself as a refined theologian. During his reign, he faced the most significant religious and political challenges in the era of the Avignon papacy: theological quarrels, divisions and schisms within the Church, conflicts between European sovereigns, and the growth of Turkish power in the East. In spite of its diminished political influence, the papacy, which had recently moved to France, emerged as an institution committed to the defense and expansion of the Catholic faith in Europe and the East. Benedict made significant contributions to the definition of doctrine, the assessment of pontifical power in Western Europe, and the expansion of Catholicism in the East: in all these different contexts he distinguished himself as a true guardian of orthodoxy.