Caspar Jacobsz. Philips, 1768 - 1771

Herengracht 512 - Gebouwd 1687
Opdrachtgever: Pieter Six II (1655-1703)


PIETER SIX-I
PIETER SIX-III
JAN DEIJMAN
MARIA BAS
EMMERENTIA DIJMAN


Caspar Jacobsz. Philips, 1768 - 1771 - Huis Pieter Six II


Drie generaties Pieter Six

Ze maakten deel uit van de vroedschap van Amsterdam, werden advocaat, burgemeester en bewindhebber van de VOC. Dankzij erfenissen was Pieter Six I een bemiddeld man. Pieter Six II was een fervent kunstverzamelaar, zijn huis aan de Herengracht (zie hierboven) in Amsterdam leek wel een museum.

Pieter Six II 1677 - Caspar Netscher

Caspar Netscher (Heidelberg, 1639 – Den Haag, 15 januari 1684), sometimes called Gaspar, was a renowned painter from the Dutch Golden Age.
It is known that he began training as an artist in Arnhem with the painter Hendrick Coster and then in the city of Deventer under Dutch painter, Gerard ter Borch (1617 – 1681). For four years he excelled as a gifted pupil of Borch, and then like many of his Dutch contemporaries, desired exposure in Italy to study the masters. Though Netscher only made it to France where he worked and married, but eventually returned to The Hague back in the Netherlands. It was here, after 1662, that Netscher found a generous patron in the Dutch aristocrat, William III (1650 – 1703).
Much of his early work mimicked the genre painting of his teacher, Borch, but found a more reputable style of the day as a dedicated portraitist. With this reputation and commissions from William III, he went on to paint for English Royal Courts like that of Charles II and other Dutch aristocracy, including biblical and mythological works. As the father of twelve children, two went on to also become painters; Theodorus (1661 – 1732) and Constantyn (1668 – 1722).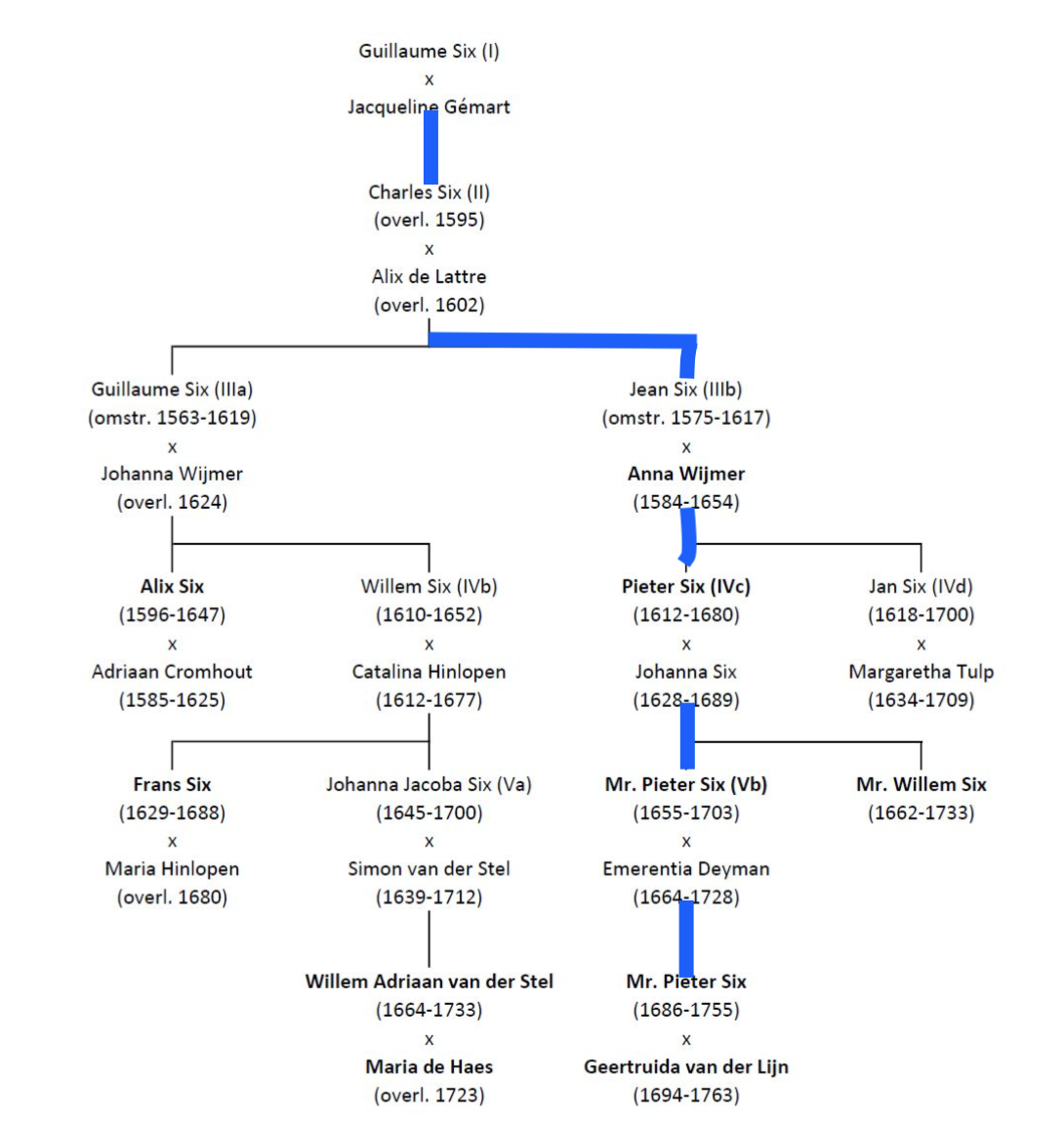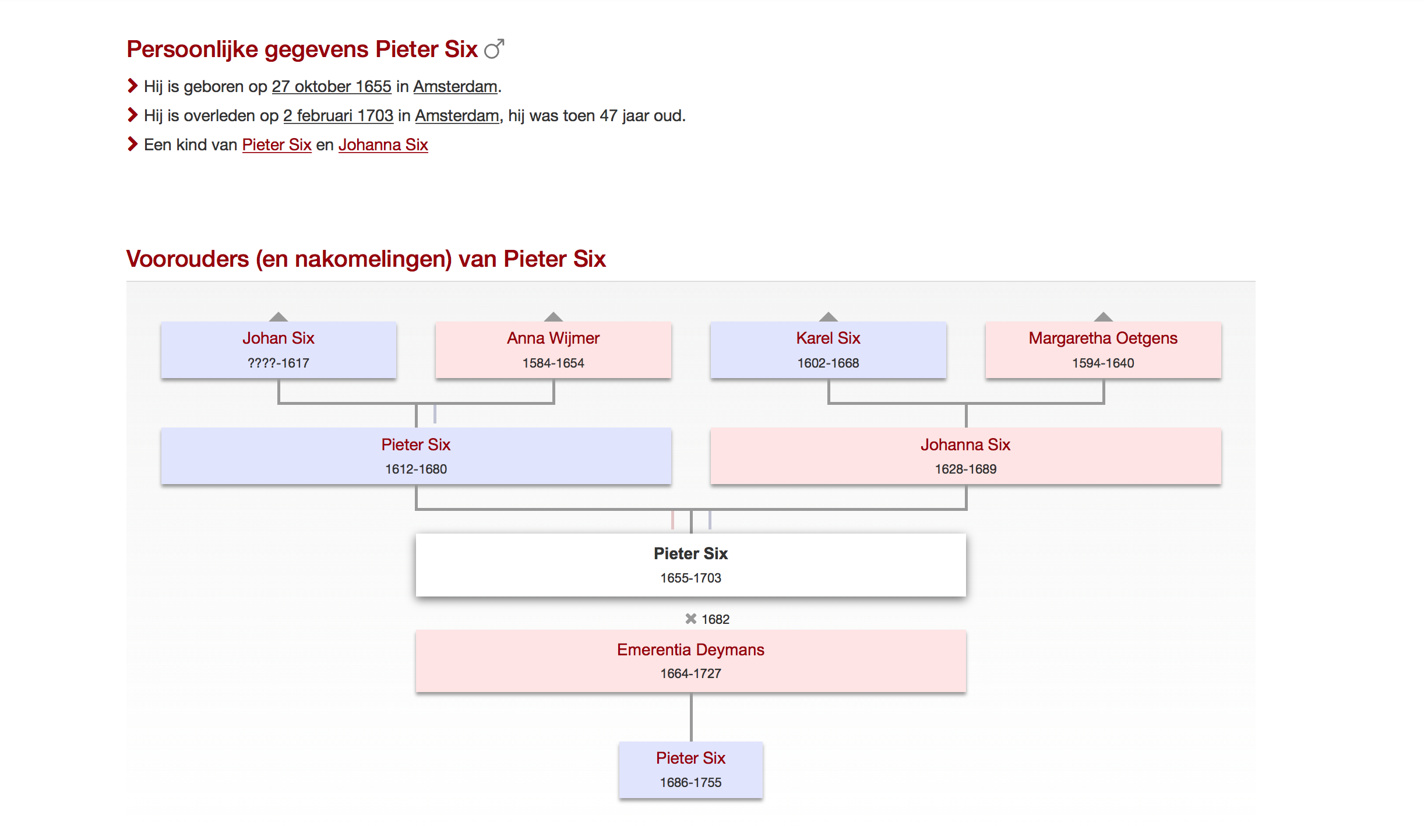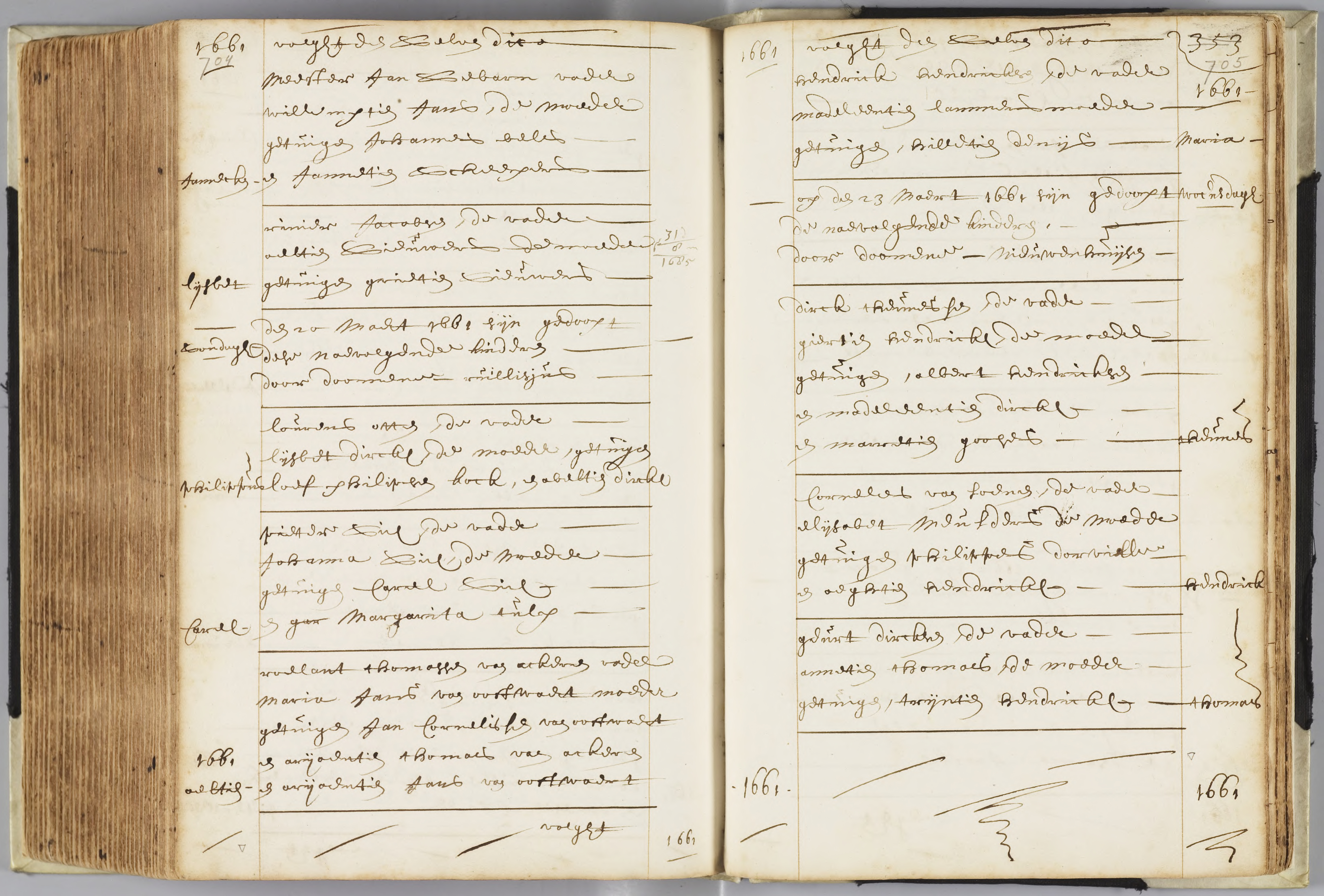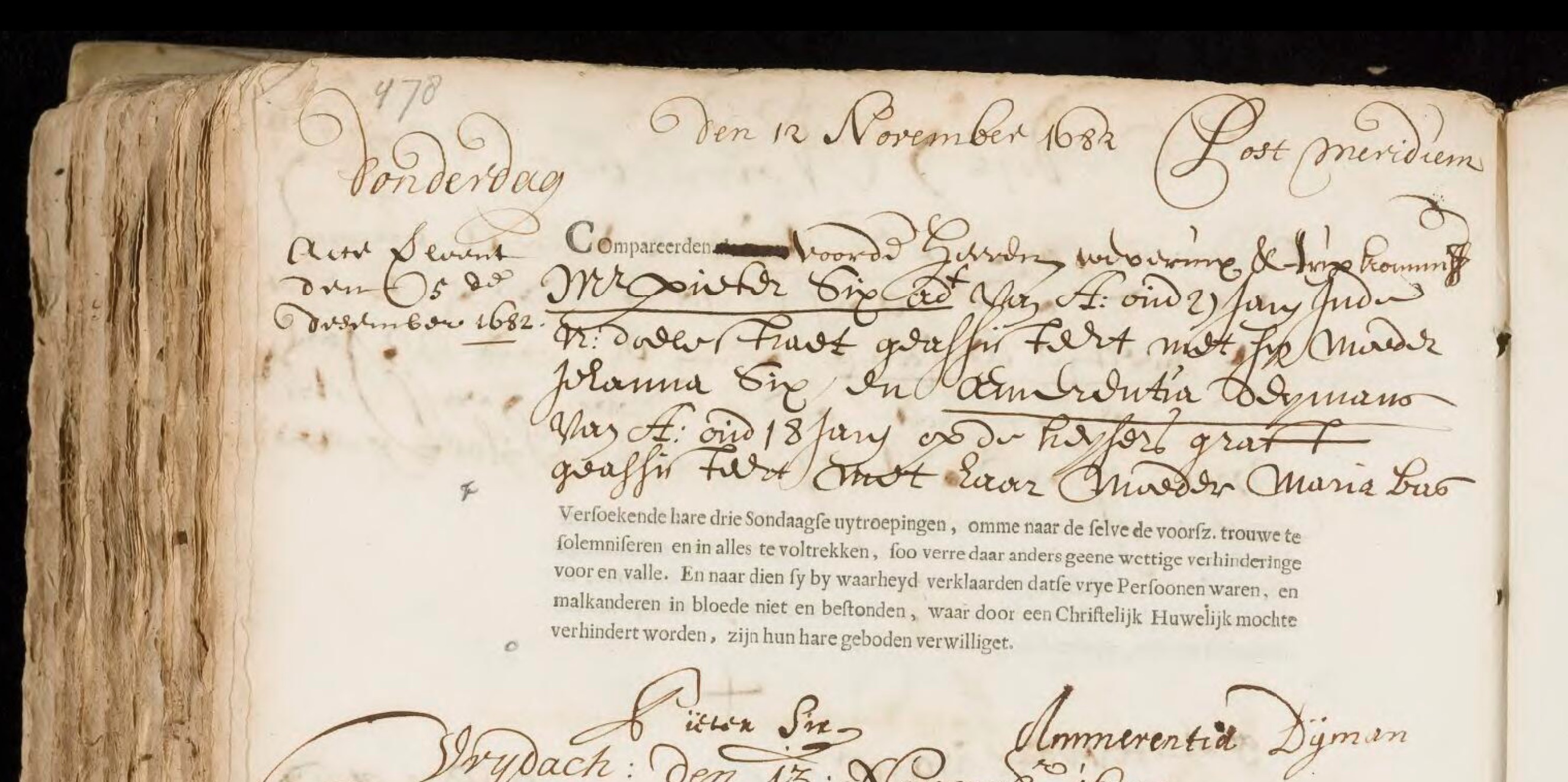 Ondertrouw 12-11-1682 Pieter Six II en Ammerentia Dijman










PIETER SIX-I
PIETER SIX-III
JAN DEIJMAN
MARIA BAS
EMMERENTIA DIJMAN