HENDRIK MEURS information
JUDITH COTERMANS information
JAN MEURS information
JUDITH WEIJNTJES information
CORNELIA COTERMANS information
PIETER CODDE'S HOUSE ANTHONIEBREESTRAAT information

VIDEO: Waerom vlucht ghy Millibe

Inventaris 1636-Codde/Arents

Codde research

Codde-CH. M. Dozy

Cotermans-1646


Joost van den Vondel (17 November 1587 – 5 February 1679) was a Dutch poet, writer and playwright. He is considered the most prominent Dutch poet and playwright of the 17th century. His plays are the ones from that period that are still most frequently performed, and his epic Joannes de Boetgezant (1662), on the life of John the Baptist, has been called the greatest Dutch epic.
March 1597 and became a silk merchant on the Warmoesstraat 39.

Over het pand in de Warmoesstraat 39 waar zich de zakelijke en persoonlijke tragedie van de 'prins der dichters' en zijdehandelaar precies heeft afgespeeld, is nadien nog veel gesteggeld. Uit bewaard gebleven correspondentie en uit begrafenisbriefjes van familieleden weten we dat Vondel ruim een halve eeuw woonde in een pand in de Warmoesstraat waar 'de Rechtvaerdige Trou' uithing.
Belastinggegevens uit 1648 wezen uit dat Vondel voor het huis Warmoestraat 110 huur betaalde. De veronderstelling dat Vondel daar zijn hele leven had gewoond, bleek echter later onjuist. In 1631, toen er een bijzondere oorlogsbelasting werd geheven, woonde Vondel in het pand dat ooit stond op de plaats van het huidige nummer 39. Dat is dus het oudst bekende adres en het is het meest waarschijnlijk dat zich daar het drama van Vondels ondergang als zijdehandelaar heeft voltrokken.


Joost van den Vondel woonachtig Warmoestraat 39 en 110
Jan Meurs woonachtig Warmoestraat 6 en 114A Later 112 tot 116

Joost van den Vondel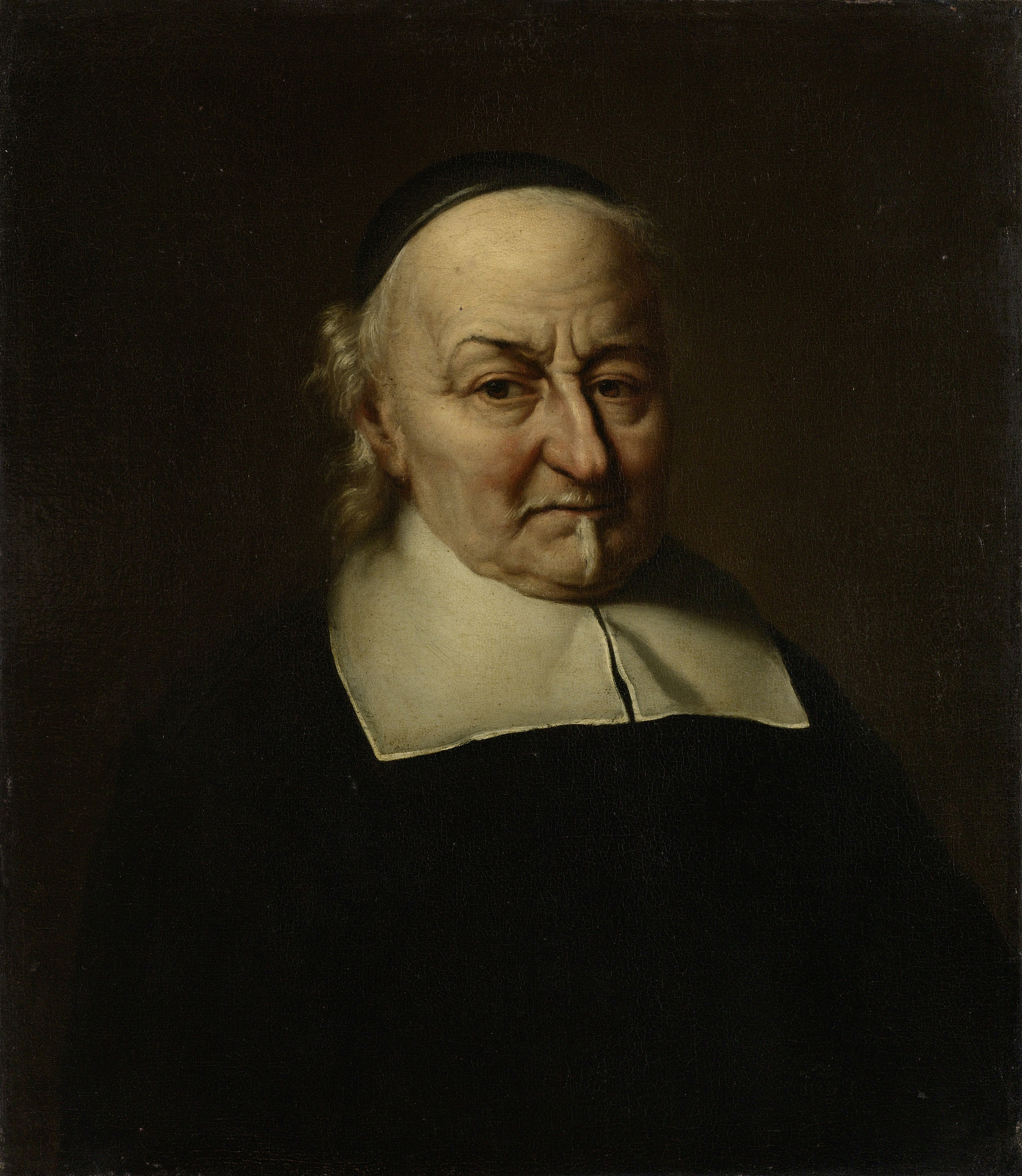 Hieronder de verzen van Vondel met de annotaties op de afbeeldingen
a = Hendrik Meurs
De tong is tolck van't hert bij tegenwoordighe ooren
De stomme pen laet zich veel duizend mijlen hooren
Deur 't oogh; en niet door 't oor; z'is d'eelste die ick ken
Ay kus eerbiedighlijck dat bexken van de pen.

b = Judith Cotermans
Hier leeft de wederga van Judith Kotermans
Die Meurs in't harte straelt met vriendelyke voncke
Zijn veder ryck van geest gaet weiden op dat loncke
Als zy haer oogen luickt dan leeft hy zonder glans.

"Here is the woman Judith Cotermans
who illuminates the heart of Henri Meurs with gentle sparks.
His spirited quill feasts on her advances.
When her gaze no longer falls on him, his life is without luster."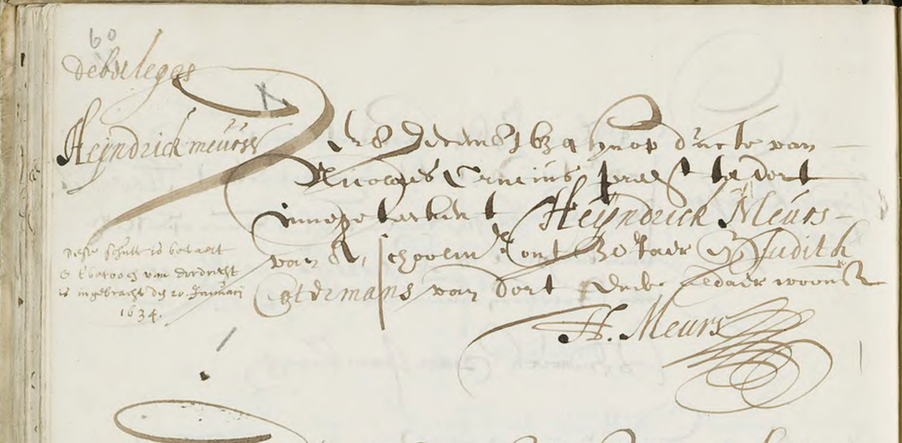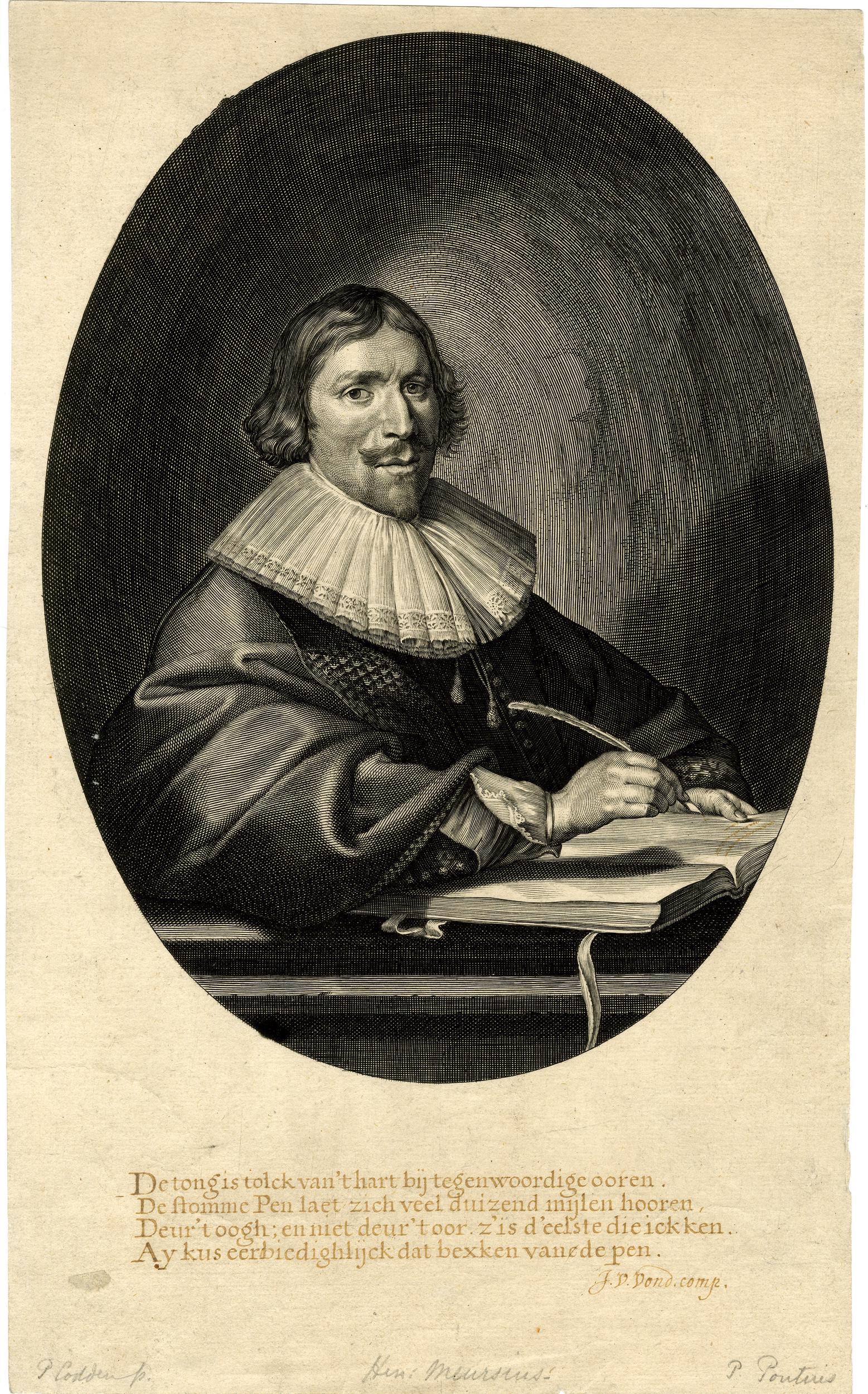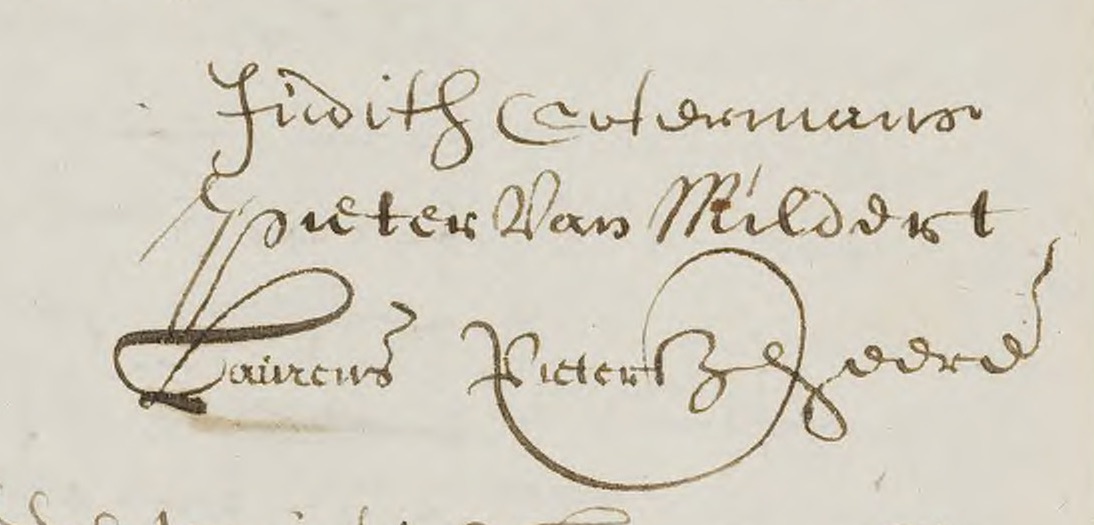 Dutch Golden Age engraving of Judith Cotermans / Judith Kotermans the wife of the print dealer and calligrapher Hendrick Meurs
Late 17th Century Copperplate Engraved by Paulus Pontius, after Pieter Codde, 1639 with a verse from Joost van den Vondel. The Rijksmuseum holds a copy of this engraving.
Text on Engraving below portrait
Hier leeft de wederga van Iudith Kotermans, Die Meurs in 't harte straelt met vriendelycke voncken. Zyn veder, ryck van geest, gaet weiden op dat loncken. Als zy haer oogen luyckt, dan leeft hy zonder glans.
"Here is the woman Judith Cotermans who illuminates the heart of Henri Meurs with gentle sparks. His spirited quill feasts on her advances. When her gaze no longer falls on him, his life is without luster."